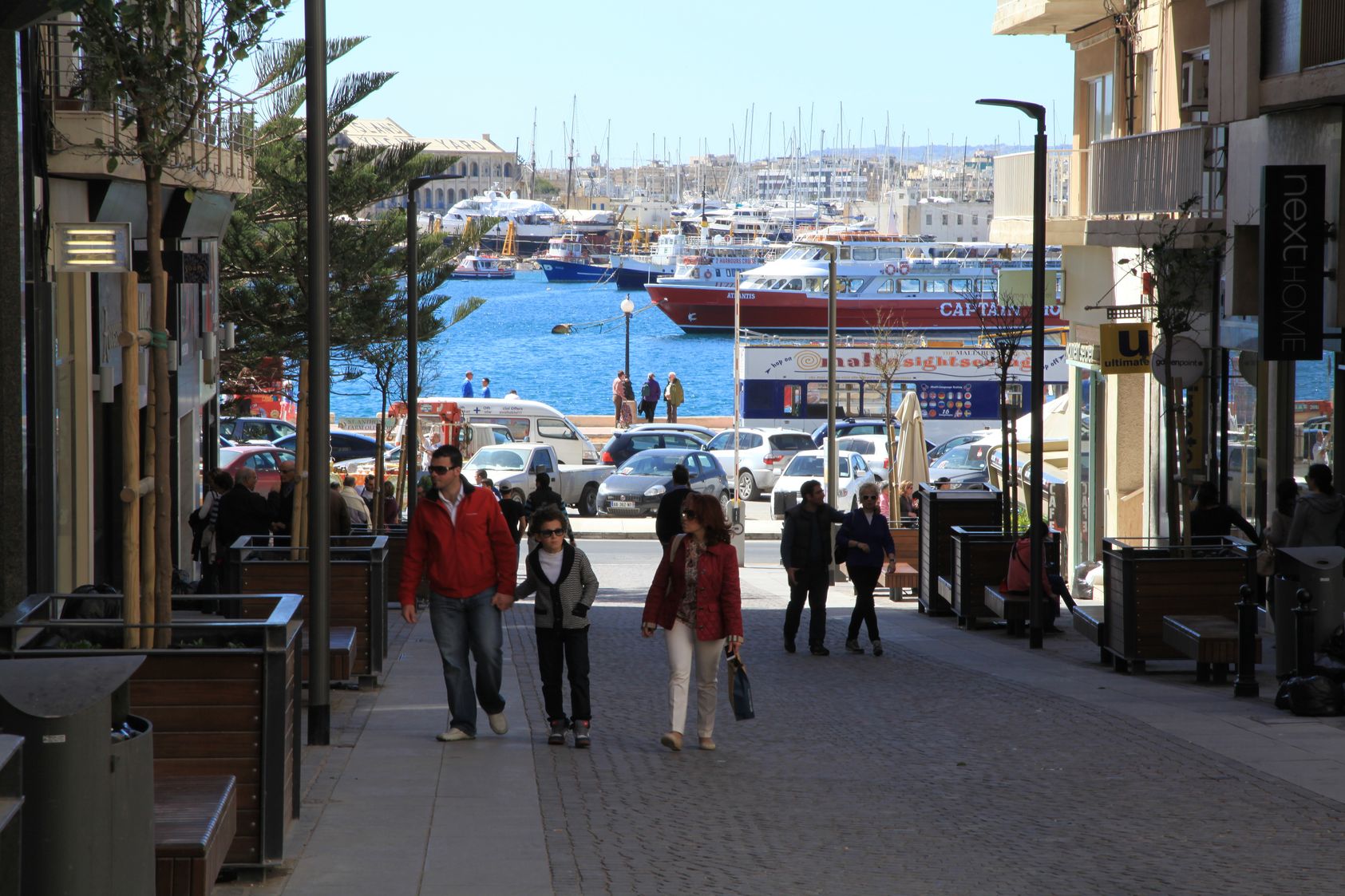 The History of Bisazza Street
Bisazza Street is one of the main landmark locations in Sliema. At most times, it is frequented by several tourists and locals alike, due to it being one of the shopping centres in Sliema. Throughout most days, especially in the summer, you will find it packed with people, who would normally be tending to their shopping needs. Bisazza Street was constructed by the late architect Joseph Attard and opened in the 1950s.
There was a time when Bisazza Street was not as busy as it is today. In the past, there were other locations which were popular for shopping and back in the 1950's, there were surely not as many shops as there are today. In the not so recent past, Bisazza Street was a route in which cars could pass through and traffic would congregate.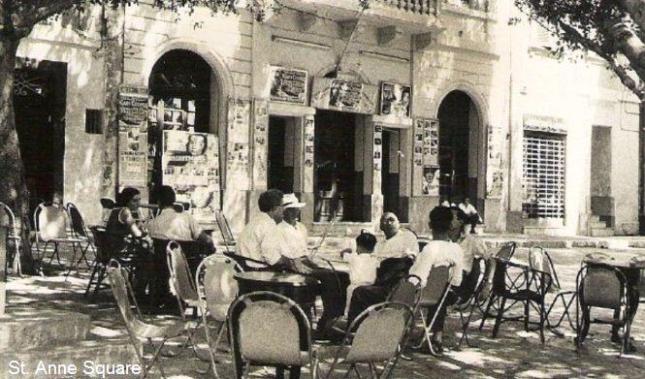 One of the landmark milestones etched in Bisazza Street's history dates to 1993, back when The Plaza opened its doors for the first time.The Plaza was not always a shopping centre. From the 1950s up until the 1980s, it was a cinema. In the late 1980s,The Plaza owners teamed up with Majestic Theatres to set up the shopping centre, the first of its kind, making it the iconic development that we know it today.
Back in 2005, Bisazza Street was earmarked for a major development which brought about significant changes. What was then a busy street, transitioned into a pedestrian area where people could tend to their shopping needs without being concerned about large volumes of traffic. The project to turn Bisazza Street into a pedestrian area was completed in 2011.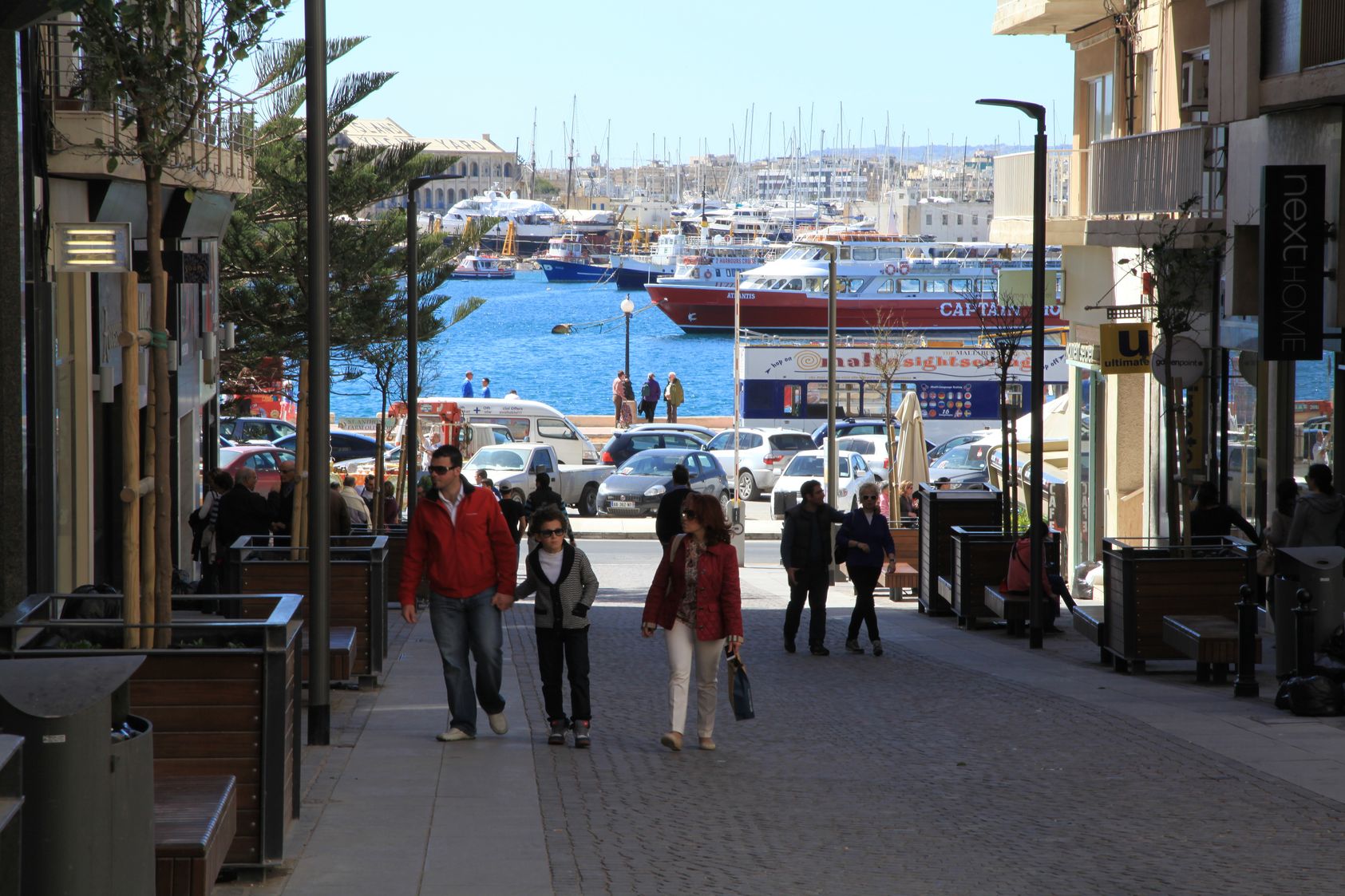 Frank Vincentz, Malta – Sliema – Triq Bisazza 03 ies, CC BY-SA 3.0
The original idea to reduce the amount of traffic which was going through that area was put on the backburner in the early 1990s, due to the proposed development. During that period, it was deemed that the time was not right.
As one would expect, there were those who opposed the development. One of the reasons revolved around the fact that buses would drop thousands of tourists in Bisazza Street and thus would allow them to browse through the shops which would be within arm's reach. There were complaints at a time, that shops were closing down and nobody would invest in that area.
On the other hand, we have those who argue against re-opening Bisazza Street for traffic as it is now one of the few places within Sliema where pedestrians can enjoy a walk without the hustle and bustle brought about by cars.