Whilst you are strolling within the beautiful bustle of Sliema, being sun-kissed by the exceptional Maltese sunshine, you may be tempted to visit The Plaza. You may ask, so what's in The Plaza that's worth visiting? The quick answer?  A number of retail shops and outlets to cater for your shopping necessities and culinary delights!
Here at The Plaza, you will finda number of outlets specifically designed to make you feel good. Perhaps it's time for a change of hairstyle or your monthly grooming routine. You are in good hands at Antonio's Barber Shop and Toni & Guy. So if you are craving that razor sharp, or very sleek look, either for an important event, or simply because you deserve it, head your way down here at The Plaza, to get that wonderful and stylish look.
Pamper yourself – Round 2
Your body deserves the best and that is precisely what The Body Shop can deliver. With the wide range of make-up, skincare and hair care products, you will definitely find the natural quality that you deserve. Whilst you are here, do visit Franks, another outlet focused on perfumery, make-up and skin, for both men and women. For those looking to experiment with make-up, they can visit Lucy!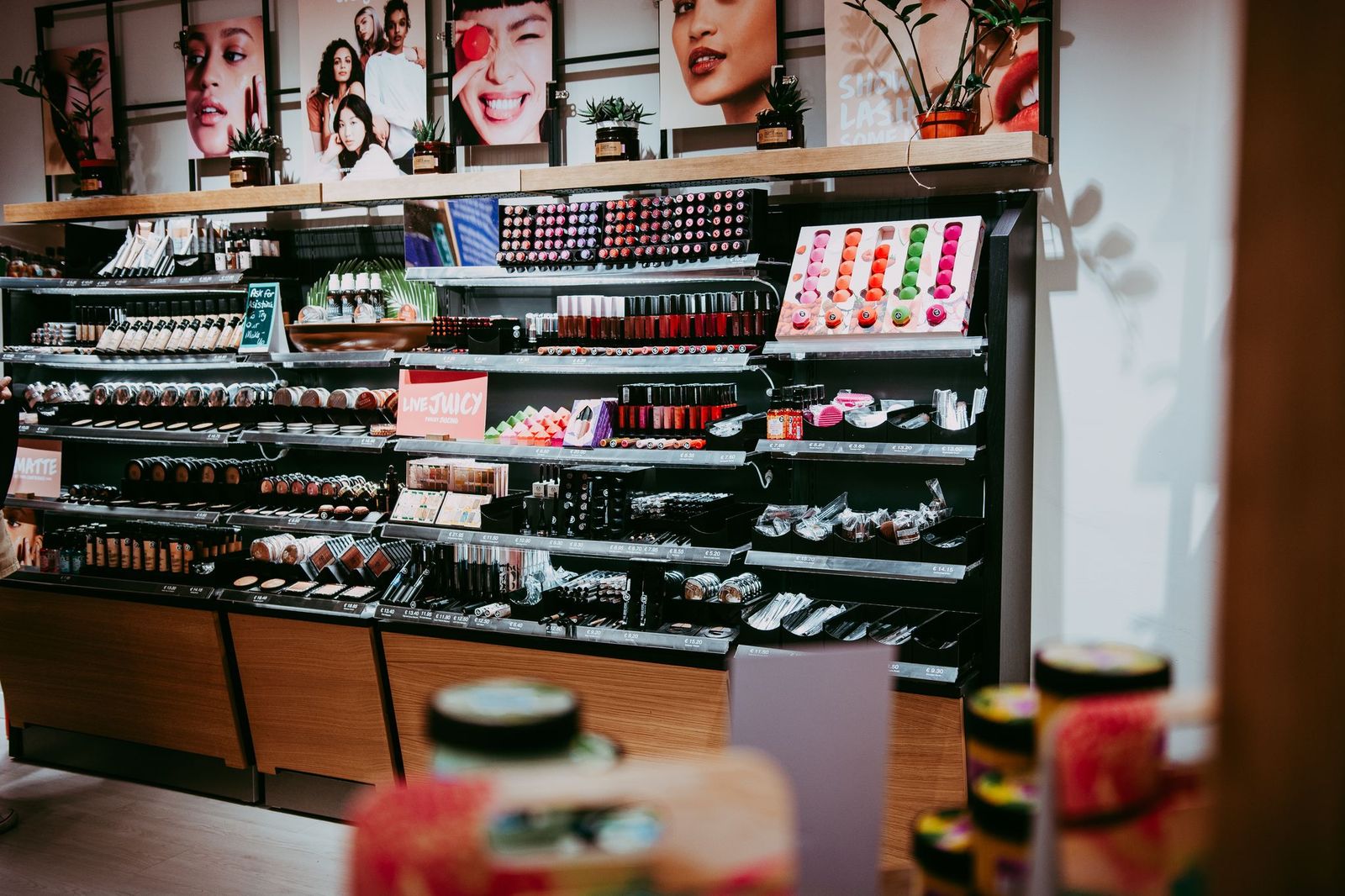 The unique combination of retail shops available here at The Plaza is tailored to cater for all your shopping needs. Looking for a new shirt? Or some shoes? A fancy new dress? You are guaranteed a satisfying shopping experience. So, let's say it's time for a new suit. The Plaza hosts one of the leading and most respected names in formal men's tailoring. We all know about Bortex! Visiting Bortex means enjoying a personalised experience where you can browse through different formal wear, being guided by expert staff into making a purchase decision which suits and benefits you.
All the food in the world 
Through a recently spearheaded initiative, namely the food court, visitors can enjoy a scrumptious meal guaranteed to tickle their taste buds. Through the catering outlets available, visitors can enjoy various cuisines including Chinese, Indian, Hawaiian, sushi, Italian, Peruvian, Venezuelan and homemade burgers. It probably is the only place in Malta where you can find all these international flavours under one roof.
For those who do not have the time for a longer dining experience, one can also opt for a light snack on the go, from Subway or Leaf, together with a refreshing beverage from Dr Juice!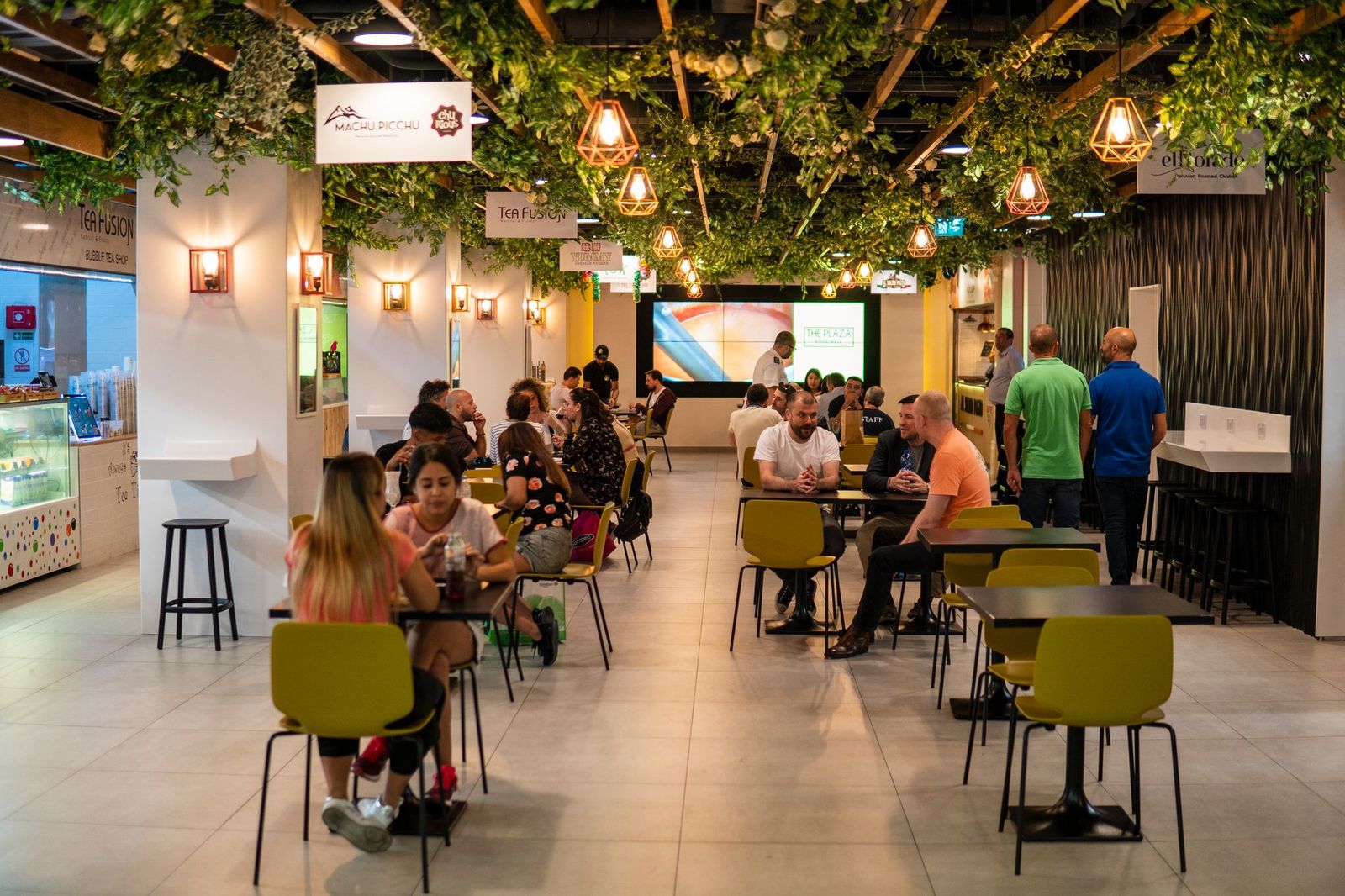 Special gifts for the little ones
Here at The Plaza, one can also buy gifts and items for toddlers and young kids. If you are expecting a baby, what better way to greet your new addition than with the variety of items found at Mothercare?Here you will find a wide range of children's clothing, furniture and home furnishings, bedding, feeding, bathing, travel equipment, toys and maternity wear.You can also browse for toys, party supplies, games, novelties, puzzles, books and outdoor toys at Junior's!
Need a new smartphone, laptop or tablet? At Intercomp, you will find leading brands for all such devices.
Excited? Come on over and see for yourself what's in The Plaza.