Easter Traditions in Malta
Easter is one of Malta's most anticipated feasts and many prepare for it months in advance. As Easter quickly approaches, we shall discuss some of the common Easter traditions in Malta. Perhaps this year, we would be in a position to enjoy some of the most common traditions in Malta.
Source: Zejtun – Good Friday Procession (6) | Easter Celebrations | Pictures | Malta in Global-Geography
This is a holiday which commemorates the crucifixion of Jesus, preceding Easter Sunday, the day of his resurrection. During this day, many would typically avoid the consumption of meats and sweets to show religious respect. Quite common on Good Friday are the traditional sfineg. These are delightful fried treats that are filled with anchovies and olives. These would be quite delightful following the seven visits on Maundy Thursday, which bring Maltese families together. 
Easter is synonymous with lovely treats and delights. Easter eggs are quite delightful and figolli make afternoon tea an immense treat. These are treats that are normally made available during the Easter period, so you would do well to indulge.
Another Easter tradition where you can enjoy several meal courses that make the day special. This would consist of a full-blown meal including nibbles, starters, drinks and a main course to die for. It is very common that you would end up eating from these dishes for days. As you can imagine, the mood would be quite different from that of Good Friday. The feel would be that of celebration rather than the solemnity which is evident on Good Friday.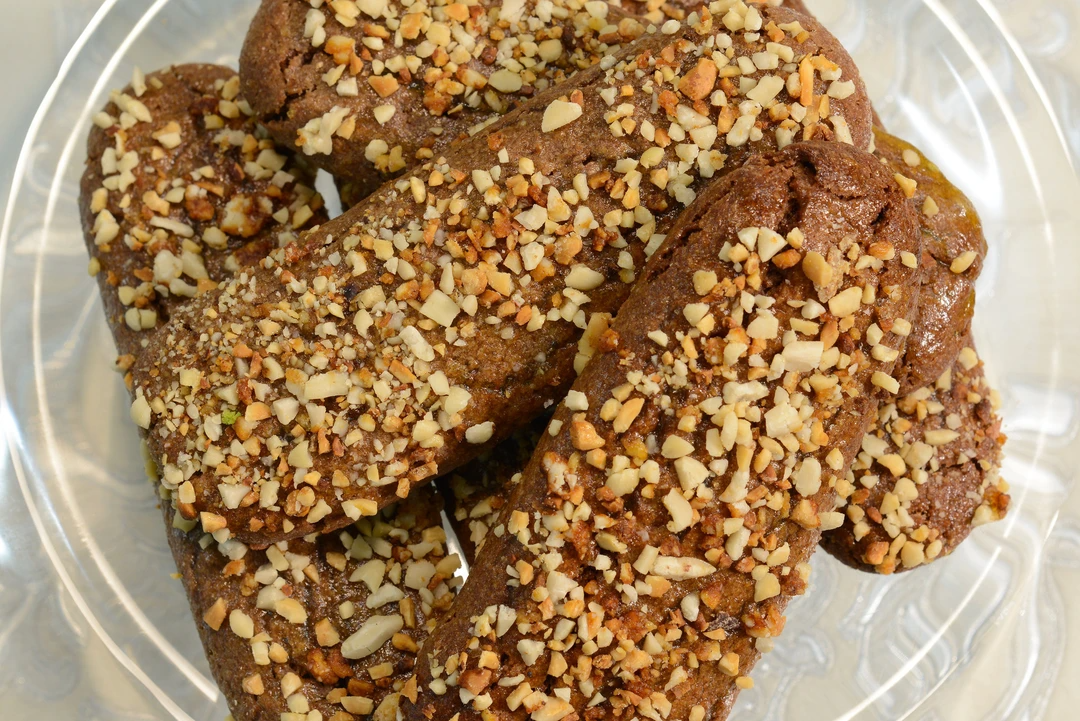 Source: Kwarezimal – Mannarinu
Together with the delightful figolli mentioned earlier on, there is the Kwarezimal. During the period of lent, many people would give up eating on meat and sweets, however Kwarezimal are allowed. These are delicious, chewy, nutty, orange-flower flavoured local biscuits. There is also the Qaghaq tal-Appostoli. This is the traditional unleavened loaf of bread eaten after the Seven Visits on Maundy Thursday. It is a ring-shaped loaf of unleavened bread made with honey and garnished with almonds and sesame seeds. 
Are you looking forward to this Easter? We are!