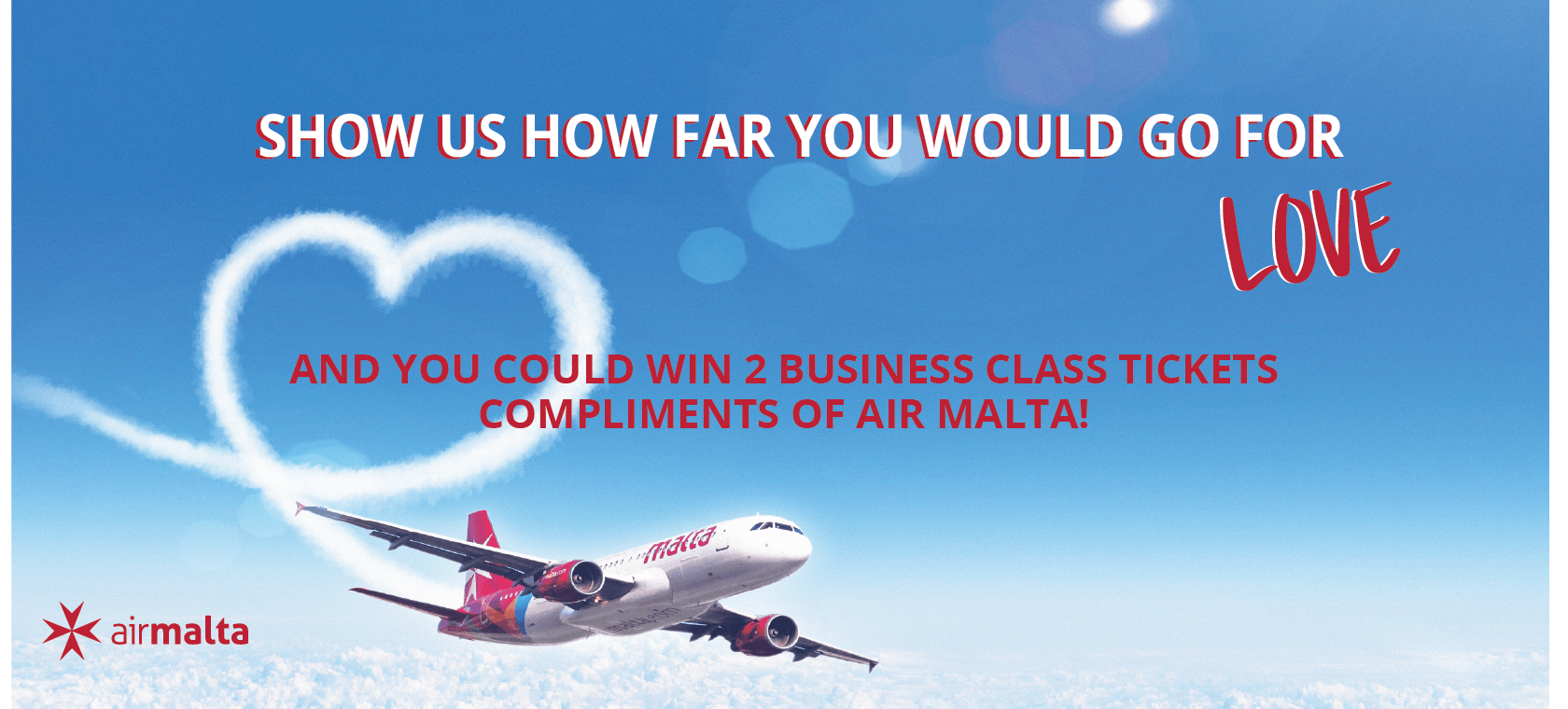 Love could be in the air for you and a partner this Valentines!
To celebrate The Plaza's 30th anniversary, we are partnering with Air Malta to give away a fantastic prize: 2 return Business Class tickets to any destination served by Air Malta.
That's pretty impressive, right?
To win these tickets, however, you'll need to stretch your brain muscles a little. If you're a crossword and puzzle fan, then this will be a breeze.
The competition starts on Monday 23 January and ends on Saturday 11 February at The Plaza, where the winner will be announced.
So, what exactly will you need to do?
Easy, show us how far you'd go for love.
For a valid entry, all contestants must follow The Plaza's social media accounts. Allowing both Facebook and Instagram entries, however be aware that double-posting will not be accepted and only one platform can be used per participant. This is to ensure fairness of the competition for every entrant.
Want to have a go at winning the tickets? Then make sure you don't miss out on the three stages needed to do that!
The first stage, starting from 23 – 29 January is arguably the most important since it's necessary to be a finalist in order to proceed.
Here's what you need to know: Unscramble the Word will be posted daily and only those who are among the first 10 to answer correctly can go through. With this challenge, contestants will have to work hard for their chance at winning that fantastic prize! But hey, don't worry too much – clues will be available so keep an eye out for hints on our daily post!
As we will run this on both Facebook and Instagram, we will take the first 5 correct answers per platform each day.
Stage 2 starts on Monday 30th January; all 70 finalists will have to tag who they'd bring with them on a dream trip, should they win. And not just that – but also list the destination they'd choose from Air Malta's impressive selection of spots around Europe.
But don't get too comfortable – there's still one more challenge yet. Although it appears straightforward enough, participants should be prepared for the third and last leg of this competition – you'll have to be at your sharpest for this one!
On Saturday, February 11th, all 70 finalists will gather at The Plaza Shopping Complex to compete in a Jar of Hearts challenge. A jar filled with heart-shaped candies will be placed on display and the contestants must try to guess how many are inside.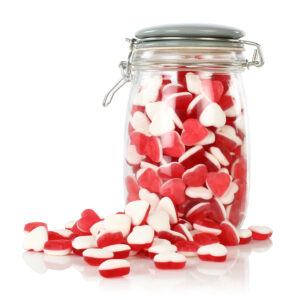 The contestant who comes closest to guessing the correct number of hearts will win!
Sheesh – anyone could be the winner of this amazing prize!
The winner will be announced at the mall at 14:00, Saturday 11 February.
So, how far would you go for love?
Voucher is valid up to 29/02/2024 • Travel period is up to 29/02/2024 • Ticket is inclusive of taxes and charges. • Once issued, ticket is non-transferable. • Ticket is only valid on AirMalta operated scheduled flights. • Ticket cannot be exchanged for cash or other goods or services or used in conjunction with any other offer or discount. Miles and mileage accrual will not be permitted on these tickets.
Date of travel is subject to availability of seat (as determined at the sole discretion of AirMalta). Embargo and peak periods as determined by Air Malta from time to time. Travel is not permitted one week before/after, and during Christmas and Easter. • Ticket is valid for travel in Business Class on a return basis. • The relevant class fare conditions shall apply. • Checked Baggage allowance 1 x 32kg. • Hand baggage allowance 1 x 10kg. • Once booking is completed no changes can be made.
Booking request is to be made by sending an email to: travel@airmalta.com • Attaching a copy of this voucher/these terms and conditions. • Air Malta requires a minimum 5 working days to confirm flight details. • Ticket cannot be used in relation to or in conjunction with a group or tour organised by a travel agent/tour operator. • Ticket must be used in its entirety.
Transportation of passengers and baggage by Air Malta shall be subject to Air Malta's'General Conditions of Carriage https://airmalta.com/en-mt/legal-and-policies/general-conditions-of-carriage (passenger and baggage) or any equivalent terms and conditions upon which Air Malta undertakes the carriage by air of passengers and baggage prevailing at the time of carriage and all other applicable rules, laws, regulations and International Conventions. • Passengers are responsible for obtaining the necessary passport and/or visas as well as any other requirements needed for the destinations and transfer points well in advance.